In today's fast-paced world, there's something truly remarkable about how Artificial Intelligence (AI) helps us in our day to day life. Some of you may argue about that, but let me give you an instance. Virtual assistants like Google Assistant, Siri, Cortana, and others, make things a little bit easier for us in our day-to-day lives. Hey Siri, "Call Dad with the speaker on." or Hey Google, "What's the meaning of phantasmagoria."
You see what I mean. But Artificial intelligence is not all about virtual assistance. I mean, we can all do these things I mentioned above by ourselves. For other businesses, that's where you'll need them more. Think of a business, let's say, content creation. Content creators like YouTubers. These people might need to integrate something like CHATGPT for their scripts, and various text-to-speech AI software for their voice-over. But let me not get ahead of myself.
In this blog post, we'll go through the multifaceted impact of AI on our day-to-day existence. Also, explore how AI technologies have seamlessly integrated into our lives, contributing to the evolution of industries, the refinement of processes, and the enhancement of user experiences.
It's going to be a fun one. Believe Me!
Okay, to begin with, We'll start by categorizing the multifaceted roles of Artificial Intelligence (AI) and how it serves individuals across diverse domains, ranging from the average individual to various business levels.
Let's begin with an average human.
How AI helps an average person
What is an average person? I'll say that they are individual representative of the general population, characterized by their typical daily routines, needs, and interactions with technology. Think of students; when they are given a project, assignment, or just research to do, they can use AI, like CHATGPT or Google Bard, to get results faster. Sure, there is a downside to it, but there is also an upside. AI chatbots can help them improve their writing skills, get better ideas for their projects, and even offer some suggestions on their work. And let's not also forget it can also help in improving their grammar.
Okay, Going a little bit higher than average. Let's say small online businesses. People like freelancers make use of AI depending on their various skills. AI art freelancers use the help of an AI system that can create realistic images and art from a description in natural language. AI like Midjourney, DALL·E 2, and others can help achieve this. It's simple: what you need to do, is to describe what exactly you want the AI to create, and boom, you get what you want.
Y'all should look at what I generated with Midjourney AI.
But this doesn't only apply to freelancers. Small businesses like graphic designers, copywriters, content creators as I mentioned earlier, and a lot more.
In one of my previous blog, where I wrote about how to make money on YouTube using AI, I explained how various people use AI to make money on the platform. Let me summarize what I said here. To create a video, for a faceless channel, you'll need to get four main things. The script, voice-over, editing, and thumbnail. And all these things can be done with AI tools. For the script, if you don't want to use ChatGPT, AI tools like Copywrite and GravityWrite can help you get it done. For the voice-over, tools like ElevenLabs can get it done. The same goes for editing. Invideo, Lumen5, Can get it done for you as well. And for the thumbnail, Midjourney Can get it done for you.
Quick disclaimer: While AI tools can be helpful, their results may not always be perfect. The quality of AI-generated content can vary based on factors like the task's complexity and how well you instruct the AI. Be prepared to review and adjust the content if needed to meet your standards.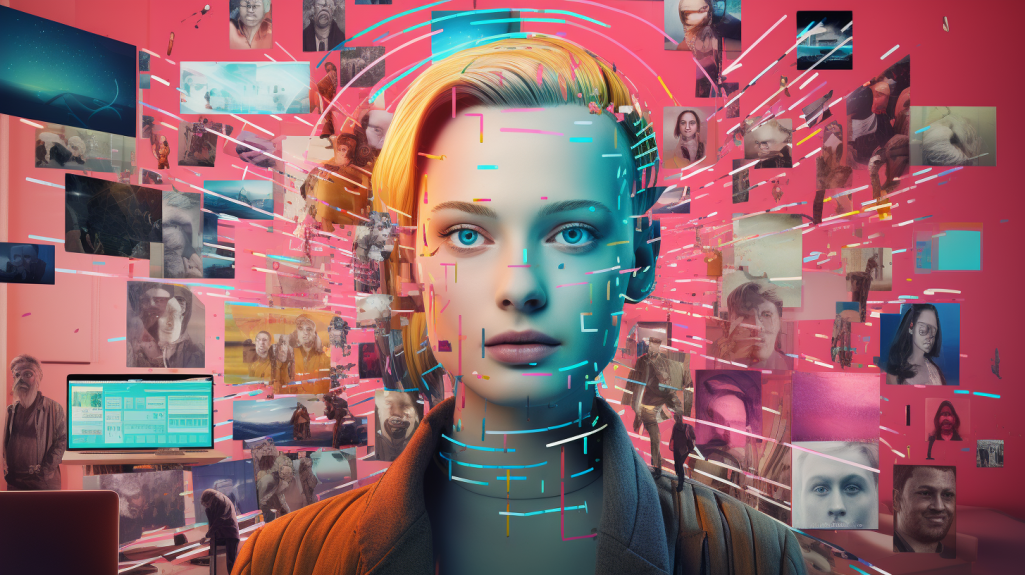 Going Over to larger businesses
How AI helps large businesses
Going above an average user. Companies like Google, Microsoft, and IBM are at the forefront of AI research and development, offering AI solutions and services to various industries. But before we get into those large companies, let's start with medium-sized businesses. People who trade (forex trading, crypto trading, and other forms of trading) Use AI trading companies. The AI trading companies use an array of advanced tools within the AI toolkit, including machine learning, sentiment analysis, and algorithmic predictions, to navigate the complexities of the financial market. These AI-driven systems excel in interpreting vast datasets, calculating price changes, pinpointing the underlying causes of price fluctuations, executing timely sales and trades, and vigilantly monitoring the ever-evolving market landscape.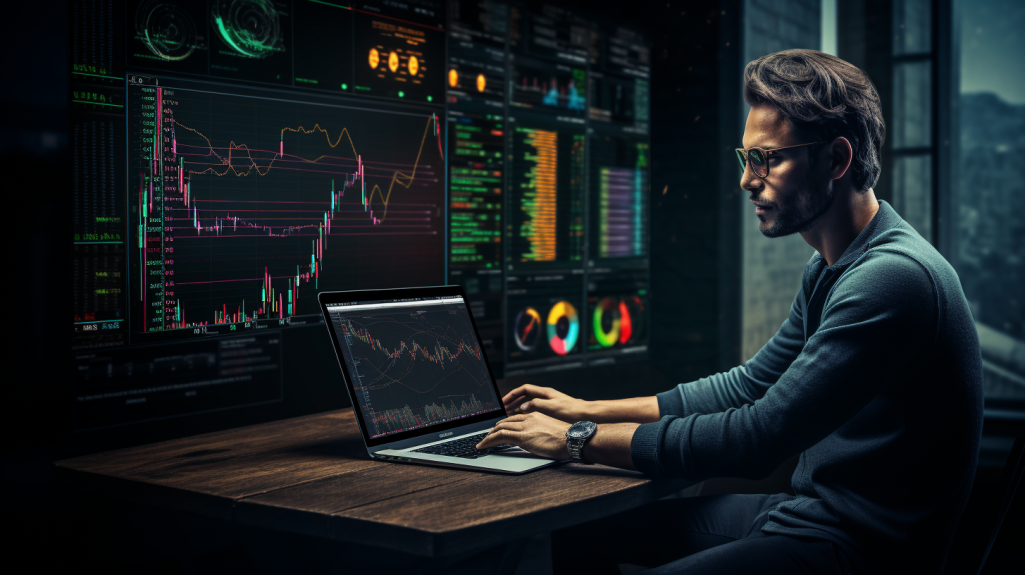 Next in the line is programmers. Programmers often encounter situations where they need to write complex code or deal with vast codebases. AI Can Analyze your code in real time and offer context-aware suggestions. These suggestions can include auto-completion, code snippets, and even catching potential errors before they become issues. This speeds up coding and helps maintain clean, error-free code. But that's not all. AI can help programmers make data-driven decisions by analyzing large datasets and identifying trends. Whether it's predicting user behavior, optimizing algorithms, or making informed design choices, AI can provide valuable insights that lead to more effective programming decisions.
AI In Websites
Traditional website development can be time-consuming and requires technical expertise. AI-powered website builders, like Wix ADI and Squarespace, simplify the process. These tools use AI algorithms to create websites automatically based on user input. They design layouts, select fonts, and even generate content, making it easier for individuals and businesses to create professional websites without in-depth coding knowledge.
Chatbots and virtual assistants powered by AI can engage with website visitors in real time, answer questions, and guide them through the site. Moreover, AI-driven content management systems can analyze user behavior and preferences to deliver personalized content recommendations, improving user engagement and retention.
AI plays a significant role in optimizing websites for search engines. AI-driven SEO tools can analyze keywords, competitors, and trends to develop effective SEO strategies. They also offer on-page optimization suggestions, track keyword rankings, and even provide insights into improving website performance, ensuring higher visibility in search engine results.
AI-driven security tools can detect and mitigate threats in real time, protecting websites from cyberattacks. They analyze network traffic patterns and user behavior to identify potential threats and take proactive measures to safeguard sensitive data.
AI-driven analytics tools collect and analyze vast amounts of data from website traffic. They generate comprehensive reports, helping businesses understand user behavior, preferences, and conversion rates. This data-driven approach enables informed decisions for website optimization and content strategy.
Larger Companies
Leading companies like Google and Microsoft harness the power of AI to revolutionize search engines and user experiences. Advanced AI algorithms, including deep learning models, drive more precise and context-aware search results. These algorithms consider user intent, semantics, and personalized preferences, delivering highly relevant content to users. Additionally, AI-powered natural language processing (NLP), exemplified by Google's BERT, enhances search engines' ability to understand and process human language effectively. This results in improved query comprehension, semantic search capabilities, and more intuitive voice search, fundamentally transforming information retrieval.
AI algorithms analyze user data to craft personalized ads and optimize ad placements for maximum impact. Furthermore, AI-driven solutions aid in ad content generation and A/B testing, ensuring campaigns' effectiveness. This level of personalization and efficiency in advertising contributes significantly to customer engagement and drives business growth.
Beyond enhancing customer experiences, AI empowers large companies like Amazon, Apple, and IBM to make data-driven decisions and foster innovation. AI-driven analytics platforms extract valuable insights from extensive datasets, guiding strategic choices, product development, and business optimization. These insights influence product recommendations, feature enhancements, and overall service improvements, fostering competitiveness and customer satisfaction. Additionally, AI fuels innovation in various domains, including quantum computing, healthcare, and environmental sustainability, as exemplified by IBM and Microsoft's substantial investments in AI research and development.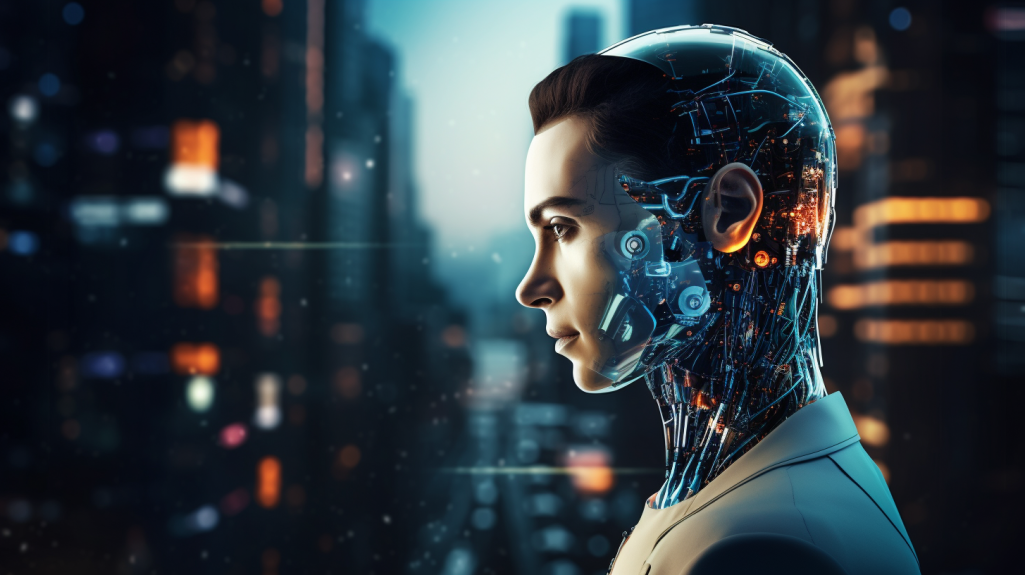 Well, that's it for now. I'll continue to update this write-up regularly as I uncover more opportunities where AI is reshaping our daily lives. The ever-evolving landscape of artificial intelligence promises to bring even more innovation, efficiency, and convenience into our routines. As we embrace AI's transformative potential, it's essential to stay informed about the latest developments and applications. So, keep an eye on this space for fresh insights into how AI continues to influence and enhance our day-to-day activities.